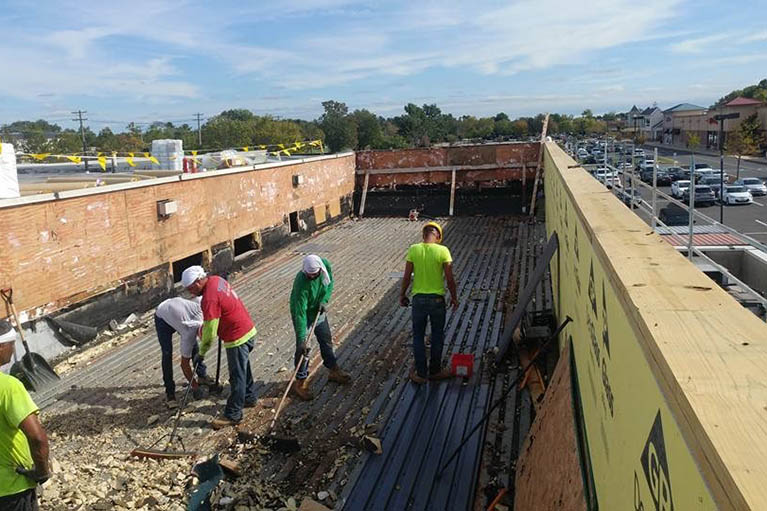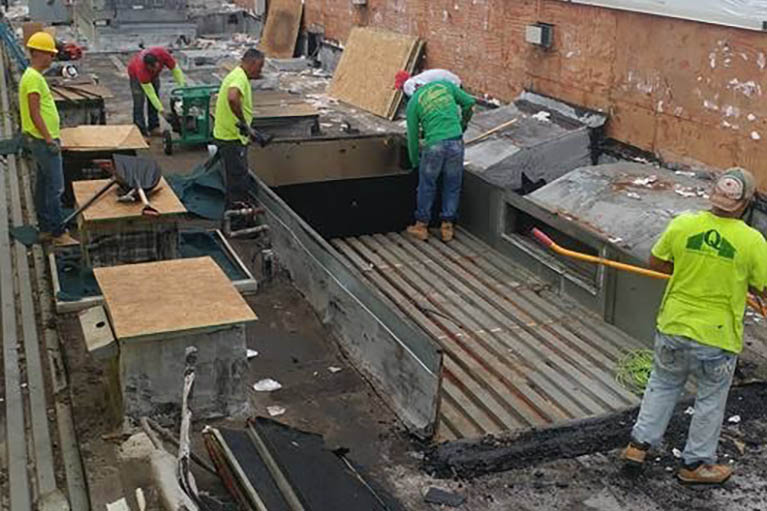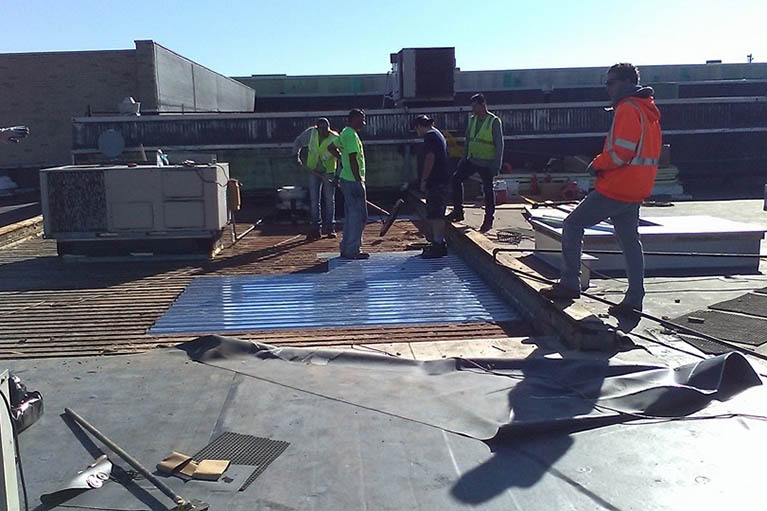 Commercial roofs take on a lot of damage during their lifetime. Storms, air conditioning units, sun, water, and foot traffic can all wear down on your roofing system over the years. The average lifespan for a commercial roof is around 20 years before it needs to be replaced, and repairs are bound to happen during that time period. The most common repairs for commercial roofing involve leak repairs, as most commercial roofs are flat and water ponds with nowhere to drain.
Is your commercial roof leaking? If so, you could be looking at a much worse issue than you might think. When a leak is not dealt with rapidly, the problem usually results in major consequences, wreaking costly havoc on all other parts of your building. A roof leak will produce a buildup of mold, rust, and rot. A roof leak can create a dangerous environment and the longer you wait to deal with a roof leak, the more expensive the problem will become.
Roof leak repairs necessitate experience and a specific understanding of roofing techniques and elements. In addition, roofers must have a strong understanding of the harsh climate that the Northeast United States is known for.
The professional commercial roofers at Goldstone General Contractors Corp possess the necessary knowledge to identify and repair potentially expensive roof leaks. We aim to provide complete satisfaction to as many commercial clients in Minnesota as we can. Our company not only offers its services in the Philadelphia region but throughout Pennsylvania, New Jersey, and Delaware as well. In addition, we are properly insured and hold all of the essential credentials.
When you encounter or believe that your roof has developed a leak, allow our dependable roofers to not only find where the source of the leak is located and what caused it; allow us to perform the work required to fix the leak and ensure that the structural elements nearby are undamaged and safe.